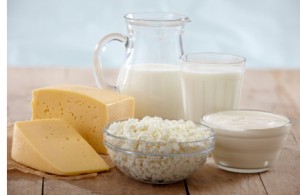 A number of factors are critically important when choosing the right packaging equipment for the dairy industry. These include efficiency, reliability, safety and of course hygiene. Emrich's range of packaging equipment for the dairy industry delivers strongly on each of these vital characteristics. Our quality food packaging equipment is used by many leading brands of cheese and yogurts. Our equipment caters to the multitude of packaging styles you see each day in the supermarket. From horizontal flow-wrappers to vertical baggers combined with multi-head weighers, we have a packaging solution ideally suited to a broad variety of dairy products. And apart from packaging for individual products, we also offer high performance equipment for secondary packaging, to help get your products safely to market. With Emrich, you'll benefit from our unrivalled technical expertise – both in recommending the right packaging equipment solution for you in the first place, and in helping to keep it operating at peak performance over the long term. Our technical services team takes care of customers throughout Australasia with fast and responsive onsite or phone support, backed by a comprehensive range of genuine spare parts.
We understand that the perishable nature of dairy products means you need packaging equipment you can depend on. This makes Emrich's high quality products and experienced technical team the clear choice. Contact us today to find out how our packaging equipment for the dairy industry will help you meet all of your production objectives.
Read about how we've helped others in your industry find the right packaging solution –  Our Experience
* These fields are required.