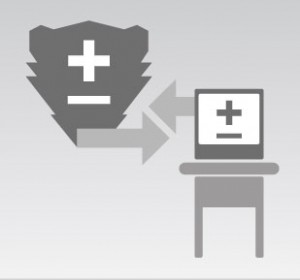 A multi-head weigher consists of a series of hoppers that loose products are poured into. At high speed, the multi-head weigher's inbuilt computer automatically calculates which hoppers collectively contain closest to the target weight of the package, and the products are dispensed from those hoppers into the package. This helps ensure that completed products are as close as possible to the specified weight on the package. Improve the accuracy and efficiency of your packaging processes with MBP multi-head weighers from Italy's PFM Group. Emrich stocks a broad range of styles and sizes to cater for any type of business application. MBP multi-head weighers are flexible and highly reliable. They offer outstanding precision and weighing speeds, zero maintenance and ease of cleaning. MBP specialises in the design and manufacture of multi-head weighers with 8 to 24 heads. Emrich can integrate a multi-head weigher with other packaging equipment to create a fully customised, turnkey solution for your business. Our expert team of engineers will also help you keep all of your packaging equipment in top shape so you can operate at optimum capacity.
Review our complete range or talk to one of our skilled team members today to learn more about how a state of the art multi-head weigher can significantly improve packaging efficiency in your business.
Reliable Multi Head Weigher
Are you looking for a fast, reliable, and accurate multihead weighing machine for the efficient packaging of your products?
Then you are in the right place! For over thirty years, Emrich has been sourcing ultra-modern and highly-efficient multi head weighers from eminent manufacturers from Europe and the US. These are specially designed to improve the efficiency of the packaging process without much effort. Our technicians are specialists when it comes to finding the right multi head weigher suited to your business requirements.
To discuss your packaging weigher requirements with our experts,
Read More

How does a multihead weighing machine work?

A multi head weigher consists of an array of weighing heads or hoppers into which the desired product will be fed. An in-built computing system automatically calculates the correct amount of product that is required to be dispensed into the packages from the hoppers.

The automated system ensures that the packaged products contain the quantity nearest to that specified in the package label. This is especially beneficial in case of loose items like rice, nuts, powders, etc. or whole items like fruits and vegetables, where getting the accurate target weight of packaged products is somewhat tricky.

What multi head weighing machines do we offer?

At Emrich, we are proud to be an exclusive distributor of the specialised range of multihead weighing machines from two reputed Italian manufacturing companies- PFM group and REV Packaging Solutions.

MBP multi head weigher from PFM

The MBP range of multi head weighers can be effectively used in conjunction with any packaging machine for a turnkey business solution. These can weigh, mix, and dispense a wide variety of food products like biscuits, pasta, cereals, rice, etc. as well as non-food granular items, fragile products, and sticky items. Manufactured in Italy, the MBP weighers consist of 8 to 24 heads for high-speed performance and precise weighing. They are also capable of mixing eight different types of products or ingredients simultaneously.

Bison multi head weigher from REV

These weighers are specialised for the correct quantification and packaging of whole items like fruits and vegetables. The powerful REV Bison weighing machine gently weighs and fills whole food produce into punnets as per a pre-set weight (never lower). The Bison is extremely precise and versatile in weighing and does not affect the quality or shape of fruits and vegetables. It is fitted with multiple punnet fillers for fast and high-yield.

For a complete list of our multihead weighing machines, get in touch with us.

Our warranty

All our multi head weighers come with a 12-years warranty. We have a ready stock of authentic spare and replacement parts.

Repair and Maintenance

Along with nationwide on-site repair and maintenance, we provide remote services via phone or dial-in diagnostic systems (where fitted).

Customized services

We can integrate any multi head weigher into your packaging equipment to achieve a wide range of packaging options.

Pricing

Our prices are very reasonable, and we ensure you get value-for-money services when you buy any packaging equipment from us.

So, don't think anymore! Call us today to get one of the best multihead weighing machines in Australia.