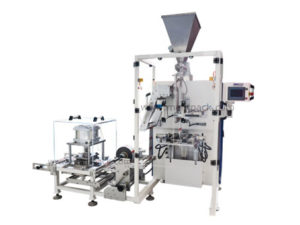 3 lines teastick machine is the pro version in our teastick packaging machine product range. Up to 100 teastick packs per minute capacity with in line hole making system gives you a hassle-free production experience. The tea manufacturers & suppliers which has teastick in their product range already would definitely need three lines teastick machine.
Mentpack packaging machines provides 3 side or 4 side sealing packaging machine as a secondary packaging for three lines teastick machine. Both packaging machines can be operated separately or combined to each other efficiently by our engineering and R&D team. So that the packs coming from three lines teastick machine are automatically placed to secondary packaging machine and the sticks will be wrapped.
Mentpack packaging machines is happy to solve customers' demands by in house R&D and engineering departments.
[salesforce form="1"]