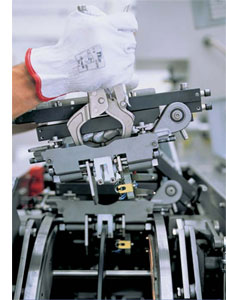 "Emrich is very sensitive to our service and maintenance needs, which gives us great confidence that our PFM wrapping machines can continue to operate trouble-free."
Damian Bartlett, Production Manager, Country Chef
Emrich can tailor a maintenance program to match your needs. Depending upon the intensity of your packaging operations, we can identify how regularly a maintenance visit should be scheduled in order to keep your machinery running interruption-free.
For troubleshooting problems, we can travel to your location – wherever you are in Australia – and conduct repairs. Alternatively we can provide support by phone, or by dialling in where inbuilt diagnostics are included in your equipment.
For questions about packaging machine maintenance, contact our expert team