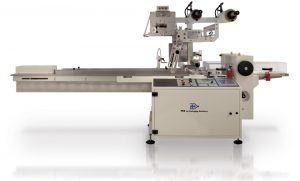 European supermarket giant ALDI have announced that they will be opening 70 stores in WA as part of their long-term expansion plans around Western Australia. The first 4 ALDI stores set to throw open their doors will be in Mirrabooka Square, Kwinana, Belmont and Lakeside Joondalup on June 8, 2016, backed up by another 16 stores later in the year. This is on top of the 4 stores already open in SA, 16 in total for 2016, and 50 planned for opening overall.
This is a WIN for shoppers as well as a WIN for suppliers.
ALDI WA managing director, Damien Scheidel states:
Our expansion into WA will result in increased volumes, as well as more opportunities for other local suppliers to partner with us
ALDI have been in Australia for some time now and have become a competitive player, particularly in the East Coast. As a whole company, they're bigger than Wesfarmers (owner of Coles). This European powerhouse is putting pressure on the Big Two, and this can only be seen as a positive for all consumers and suppliers.
Preparing for the WA opening
Last year, ALDI sold more than $80 million worth of grocery products from WA suppliers without a local store being opened. This figure is surely set to grow with the opening of WA stores. ALDI has stringent packaging requirements, it introduced an Australian Packaging Covenant Action Plan 2010-15 which includes Environmental Packaging Guidelines – this is where Emrich's expertise and experience in packaging solutions can help suppliers gain entry to the WA and SA market.
Emrich draw on 30 years specialist experience and knowledge in packaging solutions, and have helped suppliers gain entry into ALDI, Coles and Woolworths throughout all states in Australia.
Emrich understand how vital packaging is to how well your products present in the market place. Our packaging solutions are suited to a wide range of applications – from the simple to the highly complex. We offer a wide variety of quality packaging machines and can customise a solution to match your precise requirements.
Emrich have helped a range of clients with their packaging equipment requirements – from small to medium to multinational corporations.
Machines readily available
We have a wide range of equipment readily available in stock, that are sourced from highly regarded manufacturers of packaging machinery in the US, Italy, Denmark, Spain and the UK. Our experienced engineers will commission and install your machinery, and offer responsive technical support.
To find out how we can help you with your packaging requirements, please contact us.