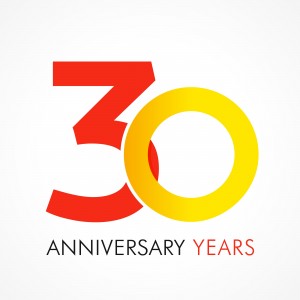 When someone turns the "big 3-0" it usually signifies maturity and a sense of the best is yet to come.
For Emrich, it's been a long but rewarding journey from hauling a packaging machine on the back of a trailer to visit customers, to today – a leading and diverse packaging machinery business in Australasia. Throughout the decades of growth, evolvement and challenges, we do believe that the best is yet to come!
What does Emrich turning 30 mean for you?
If we had space we would give you at least 30 reasons (and more) of the customer benefits, but to keep it simple, here are the top 3 relevant benefits that our 3 decades in the business brings:
1. You can rely on us. We are a 3rd generation owned Australian company. This means we have years of specialist experience in our blood, and we are committed in growing the Australian economy.
2. You'll get the latest in innovation and trends. We have established a competitive edge based on our inside knowledge of market trends, and our strong international network with quality suppliers.
3. You'll get the complete package. We have comprehensive market knowledge, technical expertise and a culture of continuous innovation to bring you peace of mind in delivering a tailored solution – from advice to design; and installation to support.
What turning 30 means to us ….
Michael Richardson, who is the 3rd generation to join the family business, reflects on what it means to him.
Working in a family business, is the most rewarding achievement in my life. Not only am I proud to be helping Australian businesses, but I know in doing so I am directly helping my family. In saying that, we also see our customers as family and hope that we are also successful in helping them prosper going forward.
Our customers often say that we act more like a partner in their business than simply a supplier. We understand that keeping their packaging processes flowing smoothly is vital to their performance and profitability, and the quality of our products, advice and service standards reflects this. We hope that you will join the team at Emrich in the spirit of good wishes for our 30th year in the business.