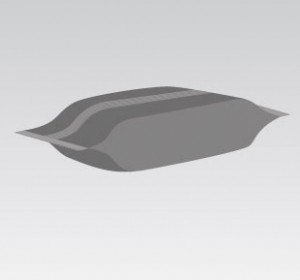 Horizontal flow-wrappers wrap individual products such as confectionery, biscuits, soap and any other discrete product you can think of, into neat packages at high speed. PFM's horizontal flow-wrappers are renowned worldwide for their efficiency, high performance and reliability. They are also well regarded for their ability to deliver high-throughput packaging of a consistently high standard. Ideal for packaging food, PFM horizontal flow-wrappers are also used extensively for packaging a variety of industrial products. For more than three decades, Emrich has been the exclusive distributor of the Italian-designed PFM range of horizontal flow-wrappers in Australia and New Zealand. We have installed more than 800 machines, and Emrich maintains a healthy stock to cater to the consistently strong demand for these exceptional machines. Our specialist experience in servicing PFM horizontal flow-wrappers and our extensive stock of genuine spare parts help keep machines operating at peak capacity. PFM invest significantly in research and development, and are continuously integrating innovations in their packaging equipment – creating improvements that can really help you stand out in the market place.
Review our range or talk to the team at Emrich about the productivity benefits your company can gain by installing a PFM horizontal flow-wrapper.
High-Quality Horizontal Flow Wrapper
Looking for efficient horizontal flow wrapper machines at affordable costs?
At Emrich, we have been helping customers get the most reliable and high-performing flow wrapping machine for applications in various industries throughout Australia and New Zealand. With our specialisation in the food packaging category, we source some of the best food wrapping machines from trustworthy manufacturer brands from Europe and the US.
With our team of specialist technicians and top-class products, we have been providing impeccable services and high customer satisfaction for many decades.As a professional packaging equipment company, we ensure to customise our services as per your requirements and budget. Whether you require a pillow-pack style or three-sided seal packs, we have an ideal flow wrapper machine for you.
To talk to our experts about your packaging requirements,
Read More

Highly-Efficient Flow Wrapper Machines from PFM

With over thirty years of experience in the packaging industry, we at Emrich have formed international trade relations with many global companies. Hence, we ensure to update the knowledge and skills of our technicians regularly. This also helps us stay up-to-date with current packaging trends and bring in suitable flow wrapping machines to cater to the ever-increasing demands of the packaging industry.
We are a proud distributor for the well-known Italian company, PFM Group. PFM is a global leader in flow wrapper and form-fill-seal machines. The PFM horizontal flow wrapper machines are ideal for the packaging of individual food items like biscuits, confectionery, bakery items, etc. Specialised flow wrappers like PFM Falcon can be used in cosmetic, stationery, and pharmaceutical packaging.

Special features of our PFM food wrapping machines:

All parts of PFM flow wrapper machines are made of high-quality and food-grade plastic or stainless steel.
The PFM horizontal flow wrapper machines have compact designs and are completely automated.
They are user-friendly and safe.
They are capable of high-yield packaging in very less time.
They make use of the Modified Atmosphere Packaging technology to increase the shelf-life of food products.
They are suitable for both single and multipack packaging.
With medium-to-high speed packaging rates, these machines can be used for the packaging of a wide range of products.
All PFM food wrapping machines can achieve a broad size range.
They come with a hygienic and hermetic sealing system.
They produce neat, smooth, and wrinkle-free packaging.
All these food wrapping machines are easy to clean, maintain, and service.

Why choose Emrich?

At Emrich, we understand the importance of good packaging for the success of any business. Hence, we follow stringent standards of quality and performance when it comes to our food wrapping machines. Our technicians are experts in the installation and maintenance of all PFM flow wrappers. We have readily available stock of genuine spare and replacement parts and all our PFM horizontal flow wrappers come with 12 months warranty. We have an efficient technical team for quick and effective response and repair solutions.

To get the best horizontal flow wrapper at reasonable prices, call us today at 1800 801 243.