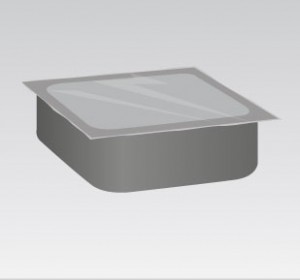 Tray sealers are often used in packaging food such as frozen meals but they can be used to seal and protect a variety of products such as wipes, medical products and more. For reliable and efficient tray sealing, Emrich offers the complete range of TECNOVAC tray sealers. Designed in Italy, TECNOVAC's tray sealers are easy to use, clean and maintain. Manufactured from stainless steel, they are suitable for modified atmosphere environments where hygiene is critically important. Models include single and multi-chamber models, automatic and semi-automatic models. Automatic labelling is also a feature, and TECNOVAC offers styles that are suitable for small to medium businesses as well as more sophisticated models for high capacity production. Emrich offers specialised technical support throughout major capital cities and regional areas of Australasia.
We'd be pleased to speak with you about the complete range of TECNOVAC tray sealers to identify which solution best matches your requirements. Review our range or contact us today to learn more.
Top-Class Tray Sealer
Looking for reliable and easy-to-use tray sealer machines that are also cost-effective?
At Emrich, we are committed to helping customers get the most sophisticated and high-yielding tray sealing machine for use in a wide range of industries across Australia and New Zealand. For more than three decades, we have been a trusted distributor of specialised food tray sealing machines manufactured by leading packaging equipment companies from Europe and the US.
As a professional company, we ensure to stay updated with the latest trends in packaging technology and functional designs so that we can procure the most suitable tray sealing machine to accommodate the demands of the packaging industry. Our team of technicians undergoes rigorous training regularly to gain complete expertise in this line of work. Whether you have a small business or a large-scale one, we have the ideal tray sealer for you.
To discuss your next tray sealing project requirements, call us at
Read More

Highly-productive Tray Sealing Machine from TECNOVAC

As a trustworthy distributor for the famous Italian company, TECNOVAC, Emrich offers a comprehensive range of tray sealer machines for various purposes. TECNOVAC is a global leader in designing, manufacturing, and supplying of innovative packaging machines for both the food and non-food category.

The TECNOVAC tray sealer can be used for sealing trays pre-filled with food items like fresh or frozen meat, poultry, and seafood, pickled vegetables, ready-to-eat food, etc. They can also be used to seal and protect a wide range of other products like pharmaceutical products, wipes, etc.

At Emrich, we offer both single and multi-chamber TECNOVAC tray sealer models for suitable applications.

Why employ a TECNOVAC tray sealing machine?

All TECNOVAC tray sealer machines are made from stainless steel. Hence, they are durable and are safe for use.
They are practically designed for use in small, medium, and large-scale productions.
They are fully automatic and have high production capacities.
The TECNOVAC food tray sealing machine is capable of sealing food packages in both modified atmosphere as well as in the skin. This ensures hygiene and increased shelf-life of food items.
The moulds can be customised as per requirements.
These machines can be tailored for automatic packaging in combination with dosing, weighing, lidding, labelling, etc.
They produce precise and neatly-sealed end products.
These machines are designed for easy cleaning and maintenance.

Why choose Emrich?

When it comes to high-performing TECNOVAC tray sealing machines, our technicians at Emrich are experts in their installation and maintenance.
Along with assistance in commissioning the product, we also provide user training.
We maintain a large stock of genuine spare and replacement parts.
All our tray sealing machines come with a 12-months warranty.
Our technical team is available for quick repair solutions, either on-site or via phone, and dial-in diagnostics (where fitted).
We offer affordable pricing for all our customised products.

To buy the most efficient tray sealer or food tray sealing machine, call us today at 1800801243