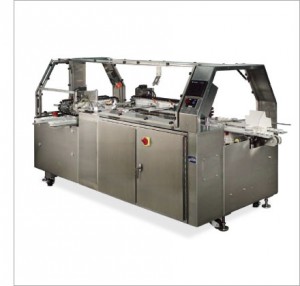 Featuring flexible design and a compact footprint, the ADCO RAC-120 high speed tri-seal carton closer was designed with your needs in mind. With its precision servo-powered 90-degree transfer, the RAC-120 can seal a wide variety of carton shapes and sizes at speeds up to 120 cycles per minute.
ADCO's time-tested lugged carton transfer system with powered overhead and flexible grippers maintain positive control of the carton all the way through the closing and sealing operation. This reliable and simple to operate tri-seal carton closer is ideal for the most demanding production environments.
Like all ADCO machines, the RAC-120 is constructed in stainless steel and is available in standard or washdown configurations.