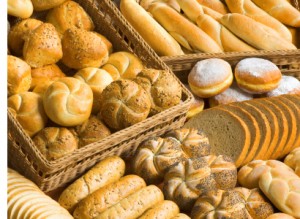 With thirty years' experience in packaging equipment solutions for the bakery industry, we can guide and advise you so you'll have the right equipment for your specific needs. We're experienced in assisting manufacturers of pies, pizza, bread, cakes, biscuits and more in choosing the correct packaging equipment to optimise each product's presentation and freshness – be it for individual products, shelf ready displays or packaging for transport. We have particular expertise in horizontal flow-wrappers for individual products, and also in multi-head weighers combined with vertical baggers for loose products packaged in volume – both of which are ideal for many types of bakery products. You can read more about our expertise in packaging for the bakery industry in our case studies. Emrich will provide you with packaging equipment that's highly efficient, reliable, safe and hygienic – and which quickly delivers a strong return on investment. All of our equipment is backed by Emrich's superior technical expertise and support so you can obtain optimum performance from your equipment over the long term.
We'd be pleased to discuss your requirements with you. Contact us today to find out how Emrich can provide you with the best packaging equipment for your bakery products.
Read about how we've helped others in your industry find the right packaging solution –  Our Experience
* These fields are required.