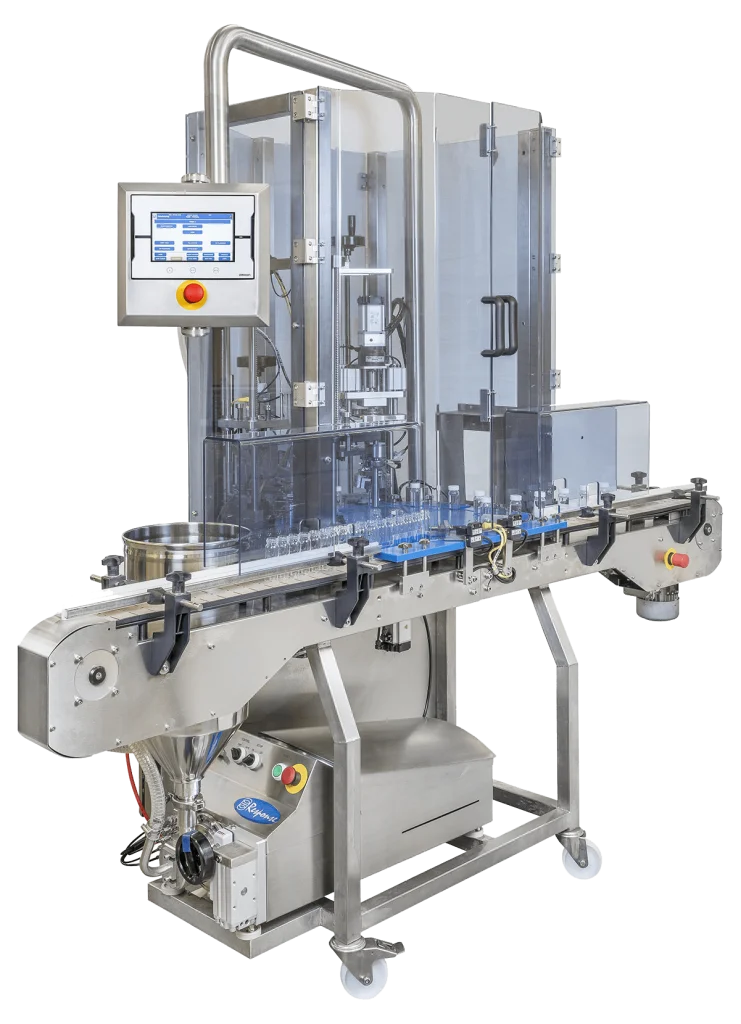 The Response Monobloc 250 Filler/Capper incorporates Adelphi Manufacturing's Response Benchtop Filler. Suitable for filling 5ml to 250ml containers, it retains the Response Benchtop Filler fill accuracy of +/- 0.25%. Space-saving starwheel design, ten-minute strip down time, hygienic stainless steel construction; all wetted parts are 316L stainless steel. Quick and easy to change parts from one fill-size container to another.
Easy-to-use intuitive HMI touch screen controls for your operator. Designed to effectively handle liquids, gels, oils, creams, pastes and solids in suspension. Speed of operation in the region of 30 per minute.
The Response Monobloc filling machine can incorporate the following elements to give a complete turnkey packaging line: In-feed table, Bottle blower, Filler, Automatic cap placement, Capper, Labeller and Collection table.
[salesforce form="1"]