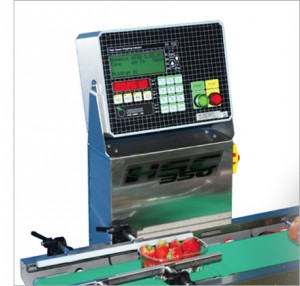 The HSC350 Serie "Z" is an high speed checkweigher for small packages (punnets, chests, cans, small trays, … ) integrated with a sorting system capable of splitting product in up to three channels, usually divided as underweight, complying and overweight. The quick and delicate "flipper sorting system" allows to shunt packages – even when open – without risk of damage or product overflow.
The standard configuration has four conveyor belts: first one capable of spacing incoming product and loading the second weighing belt. The weight is then accurately measured and package is transfered to third conveyor when it is sorted according its weight. The fourth belt – available in intralox – allows the operator to manually correct the package's weight adding or removing product to obtain the exact target weight.

* These fields are required.