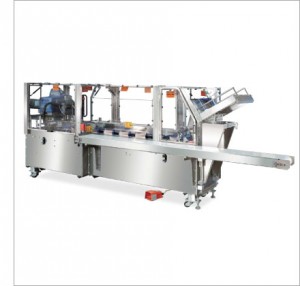 Featuring a smooth and efficient single-head rotary carton feed system, the 15DZ delivers class-leading carton erecting performance in a compact and economical package. Capable of erecting and sealing a wide range of carton sizes at speeds up to 60 cycles per minute, the affordable 15DZ is ideal for the most demanding and cost conscious production environments.
Fast changeover, simple operation and ergonomic design really set this machine apart from the crowd. Plus, if you have a challenging bagin- box application, you'll love the special flap tucker design of the 15DZ. Like all ADCO machines, the 15DZ is constructed in stainless steel and is available in standard or washdown configurations.
* These fields are required.