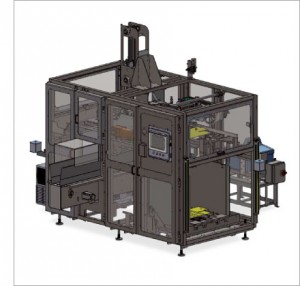 Designed to form large tri-seal paperboard cartons as well as corrugated cartons at speeds up to 50 cycles per minute, the versatile ADCO HCF top load carton former features a unique top pick carton feed system that significantly reduces the problems associated with material variations and warped board.
The reliable HCF also features a positive powered feed belt system to feed carton blanks into a servo-controlled forming cavity, optimizing machine control and speed. With its heavy duty welded frame and drive system, the HCF is built to withstand the rigors of the most demanding production environments.
Ideal for Retail Ready applications, the flexible HFC features quick change forming heads and an ergonomically friendly, easy-to-load magazine. Like all ADCO machines, the HCF is constructed in stainless steel and is available in standard or washdown configurations.