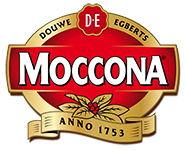 For many years Moccona used a New Zealand company to package their 3-in-1 Coffee Sticks. When demand in Australia grew to 90% of their production capabilities, Moccona's parent company decided to relocate this part of the business to Australia.
Rob Duyker from Ozpack admits winning the Moccona contract was fantastic but there was little time to celebrate as they turned their attention to fulfilling the contract.
"We had to work quickly"
When Ozpack won the contract, they did not have existing in-house capability. With new equipment required and the clock ticking, the Ozpack team identified 3 options. They could buy the New Zealand manufacturer's packaging equipment, they could purchase second-hand equipment from elsewhere or they could purchase new equipment.
"We decided to go with the third option" Rob said. "We already knew the main players in the multi-lane stick packaging equipment market and Emrich Packaging Machinery Pty Ltd was one of the companies we talked to. While they weren't the cheapest, they were competitively priced and provided us with an option that satisfied all of our equipment specifications."
"It was a challenging install"
The New Zealand packaging company was already running at full capacity so there was no ability to stock-pile the product to cover Ozpack's equipment installation and testing timeframes. Instead, the installation and testing occurred during production.
Rob describes the whole process as "A steep learning curve! For 3-4 months we were working 70-80 hours a week to get the lines running at optimal levels. But the Emrich guys never wavered in their commitment to getting the line working well. They were absolutely steadfast and with us all the way."
Sales of the Moccona 3-in-1 Coffee Sticks have soared well above sales predictions so the line was running 24/7 much earlier than expected. Ozpack has already ordered more stick packaging lines from Emrich which are due for installation later in the year.
Providing a turn-key solution
Emrich provided Ozpack with a turn-key solution for the entire Moccona 3-in-1 Coffee Stick packaging process. The European designed and manufactured ARANOW stick pack machinery packages 320-400 sticks per lane and runs 8 lanes at a time. The Coffee Sticks are then boxed into cartons and the cartons are stacked and packed ready for shipping.
For help in providing a turn-key packaging solution for your business, contact the experts at Emrich on 1800 801 243.