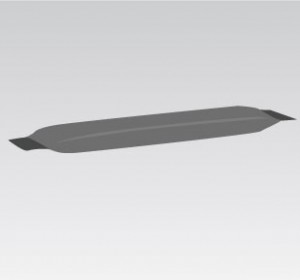 Stickpack machines package products such as powders, pastes, liquids or granules into tube style packages. For customers seeking a high volume, robust and efficient stickpack packaging solution, Aranow StickPack machines – distributed in Australasia by Emrich – are the smart choice. Designed in Spain, Aranow's range of multilane stickpack packaging machinery is recognised worldwide for its durability and capacity to process large volumes of product at high speed. Backed by Emrich's superior technical expertise and responsive service team, we have the resources and capability to keep your equipment in peak production, Australia-wide. Stickpack style packaging is a fast growing style of packaging. It is widely used for granules, powder or liquid content, and we can customise a solution to suit your packaging needs. Emrich can integrate your stickpack machine with other packaging features such as weights or cartooning functionality, to create a true turnkey solution.
Review our range or contact the experienced team at Emrich for information or advice about the best stickpack machine to suit your production requirements.
* These fields are required.